An interview with Simon Raymonde 2012
After Bella Union won the best indie label for 2012,i asked Simon Raymonde, the owner of the label and ex-member of the legendary band Cocteau Twins, a few questions about life,music and if there's a chance for a future reunion of Cocteau Twins
you wanna know the answers...its all inside,enjoy
1. Congratulation on your label Bella Union winning the best indie label of 2012,hows the feeling?
IT'S ALWAYS NICE TO WIN THINGS, IN THIS CASE ESPECIALLY SO, BECAUSE IT WAS VOTED BY THE INDEPENDENT RETAILERS, AND FROM MY OWN EARLY BEGINNINGS IN BEGGARS BANQUET RECORD SHOP IN 1981, AN APPROPRIATE ONE. I DIDN'T HONESTLY THINK WE STOOD A CHANCE BECAUSE WE WON IT TWO YEARS AGO, AND I FIGURED IT WOULD BE UNLIKELY TO REPEAT THE ACHIEVEMENT
2.After so many years in the music industry,what gives you the drive to keep searching for new bands?
I AM A NERD I GUESS. I REALLY LOVE FINDING NEW MUSIC, IT IS MY VICE, MY DRUG. WHETHER IT BE FOR MY RADIO SHOW, OR FOR THE RECORD LABEL, THE THRILL OF HEARING NEW MUSIC IS AS STRONG AS IT EVER WAS.I THINK YOU START OFF THINKING YOUR TASTE IS FANTASTIC AND THERE IS PROBABLY A VANITY TO IT ALL, BUT NOWADAYS I FEEL VERY COMFORTABLE IN WHAT I DO. I WOULD LOVE TO DO A MUSIC TV SHOW AS I FEEL I'D DO A GOOD JOB BRINGING EXCITING NEW BANDS TO A HUNGRY PUBLIC.
3. Who are the bands that you think we should keep an eye on for 2012?
SAVAGES, PINS, MONEY, GREAT WAVES, CONCRETE KNIVES, YOUNG MAN, PINKUNOIZU, SLEEPOVER, WILD NOTHING, ROSSI, ALGIERS, ARTHUR BEATRICE, HAIM, ZAMBRI,
4.You bulit your label on the ashes of your band Cocteau Twins,why did your partner,Robin Guthrie left the label?
YOUD HAVE TO ASK HIM FOR HIS OPINIONS AS I DON'T SPEAK FOR OTHERS, BUT MY UNDERSTANDING WAS HE WANTED TO MAKE MUSIC NOT RELEASE IT, AND WHILE IT SEEMED LIKE A GOOD IDEA WHEN WE HAD OUR OWN BAND, I WOULD SAY A COUPLE OF YEARS INTO THE LABEL, HE REALISED IT WASN'T FOR HIM AT ALL. IT WAS NO SURPRISE, AND NO BAD THING. EVERYONE SHOULD DO WHAT MAKES THEM HAPPY
5. What do you think of the music that Guthrie has been creating during recent years?
I HAVEN'T LISTENED TO ANY OF IT SO I COULDN'T REALLY OFFER AN OPINION. I AM SURE IT'S WONDERFUL AS HE IS HIGHLY REGARDED AS AN INNOVATOR
6. You running a very esteemed label,fonctioning as a producer and hosting an internet radio show every evening. from all of the things you do,which is the most fulfilling for you?
WELL I ONLY DO A RADIO SHOW ONCE A WEEK ACTUALLY! I WOULD HAVE TO SAY ALL MY 'ROLES' ARE JUST AN EXTENSION OF MY EXPERIENCE. A PRODUCER HAS TO HAVE OPINIONS ABOUT THE BAND HE IS PRODUCING, A DJ NEEDS TO KNOW WHAT HE WANTS TO PLAY AND SIGNING ARTISTS YOU HAVE TO HAVE A STRONG MIND IN CHOOSING WHICH BANDS TO BRING TO THE LABEL. THEY ALL ARE PART OF THE SAME THING, ME BEING HIGHLY SELFISH & OPINIONATED! HAHA.
7. In the age of internet downloading,do you still think there's a place for a middleman between the artist and audience?
OF COURSE I DO. NOT EVERYONE HAS THE TIME OR PATIENCE TO LISTEN TO ALL THE MUSIC OUT THERE. BELIEVE ME THERE IS A LOT OF SHIT, AND SOMEONE HAS TO WADE THROUGH THE MANURE. AS LONG AS THERE IS MUSIC THERE WILL NEED TO BE 'A&R' OF SOME KIND, EVEN THOUGH THE ROLE AS ONCE IT WAS KNOWN HAS PROBABLY CHANGED AN AWFUL LOT. AS LISTENERS WE NEED RELIABLE 'FILTERS', AND WHETHER THEY ARE RADIO FOLKS, WRITERS, OR RECORD LABELS, THAT ROLE IS STILL PRICELESS I THINK. THIS IDEA THAT YOU CAN JUST RELEASE MUSIC WITHOUT RECORD LABELS IS OF COURSE A POPULAR ONE AND THERE WILL BE PLENTY OF BANDS WHO DO IT IN THE COMING YEARS BUT I CANNOT SEE THAT IT WILL WORK FOR MANY.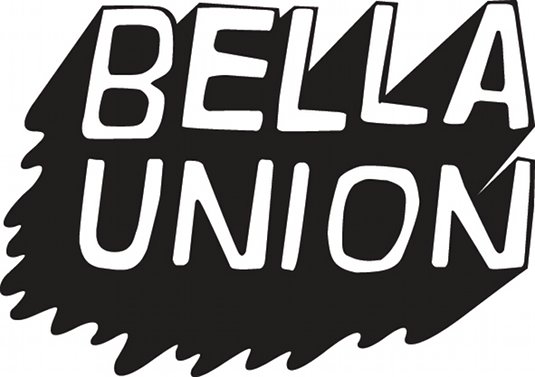 8. Cocteau Twins is celebrating the 30 years anniversary of your first abum,is there any chance of the band reuniting in the future?
ABSOLUTELY NO CHANCE NO.
9. Frazer said in one of her rare interview that she never wanted to put out Four Calendar Cafe but the band had to release it because of your contract with your label,is that your opinion as well? what do you think of the album?
I DON'T THINK SHE SAID THAT ABOUT FOUR-CALENDAR CAFÉ, WELL I DON'T THINK SHE SAID THAT AT ALL, BUT I THINK SHE SAID SOMETHING BUT IT WAS IN RELATION TO THE FOLLOW UP MILK AND KISSES. 4CC WAS A RECORD WE WERE ALL VERY PROUD OF, WELL I CERTAINLY WAS, AND I WAS SURE SHE WAS.
MILK AND KISSES HAS SOME GOOD SONGS ON IT, BUT I DON'T LIKE THE MIXING AT ALL. IT WASN'T OUR GREATEST RECORD. WE DIDN'T DELIVER IT BECAUSE WE HAD TO THOUGH, NO. WE MUST HAVE THOUGHT IT WAS GOOD ENOUGH AT THE TIME
10. Cocteau Twins is considered a ground breaking band that influenced many others,over the years are you still surprised by people's reaction to the band?
I AM NOT REALLY AWARE OF PEOPLE'S REACTION TO THE BAND TODAY. IT CERTAINLY DOESN'T RELATE INTO AN INCREASE IN RECORD SALES AND I DON'T SEE OUR MUSIC BEING USED IN ADS OR FILMS MUCH, SO I AM NOT SURE THERE IS MUCH REACTION REALLY. I MAY GET A FEW NICE COMMENTS ON FACEBOOK ETC BUT THAT KIND OF FORUM IS FOR 'FANS' OF STUFF AND IT IS EASY TO POST A LINK OR MAKE A COMMENT ABOUT SOMETHING YOU LIKE AND FOR IT TO FIND ITS WAY BACK TO THE ARTISTS.
11. Which one is your favorite Cocteau Twins album?
Oh I like a few of them okay. How about Blue Bell Knoll
12.Have you had a chance to hear any interesting Israeli music?
Yes, I recently wrote to the Aprons as I would like to play them on my radio show. Maybe I would like to play Umlala, and Bela Tar too
13. Heaven? or las vegas ?
I think both places are faintly ridiculous